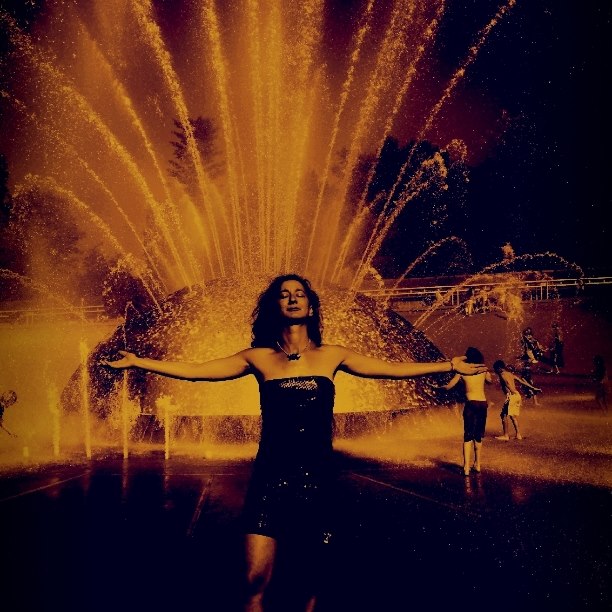 YAS/WHETZEL et Toan'Co @El Alamein

ODE À L'AMOUR, CET ALBUM EST UNE INJECTION DE DÉSIR ET DE FEU DANS LE CORPS TRISTE D'UN MONDE FROID ET GLAUQUE. UN APAISEMENT DE L'ÂME, UN BRASIER DU CŒUR.
En plein air au soleil de la péniche !!!
http://yaspoetry.com/album/life-is-raining/
https://jameswhetzel.bandcamp.com/album/life-is-raining
Ce soir là, je vous présente cet album seule en scène avec mes anges et mes démons sur instrus … HIp Hop Electro World ! On that night, i will offer you this album alone with my shadow partner , only my body on stage with my angels and my demons, on instrumentals….
https://www.facebook.com/events/595807687590709/
"Entre Yas, poétesse habitée qui pratique le spoken word avec des mots qui happent et un débit prégnant, et James Whetzel, producteur sensible de Seattle qui mélange pulsations numériques et sonorités du monde, la rencontre scellée sur le disque Life Is Raining est intimiste, saisissante et singulière. Elle augure un live de caractère"
Anne Berthod (Télérama, Déc 2017).
TOAN'CO
Chanson/Poésie Urbaine
À voir : DES LIVRES DANS LA JUNGLE – Live Session
https://www.youtube.com/watch?v=AKGpA8KZD80
"En binôme, TOAN'CO sème un flot de mots quelque part entre le Slam, la Parole Scandée et le Chant, en français.
Sur un Beat-box qui secoue les cages thoraciques, la guitare nous raconte avec une juste tendresse : l'espoir, la grande ville, l'enfance, l'océan et la liberté. Les songes qui rassemblent et donnent de la force.
Il y a ce "besoin de dire" lové dans le texte quand le Reggae/World-Music se maquille dans le flow. Et cette rythmique qui transpire le soleil au son d'un piano suspendu.
L'urgence de la bienveillance a croisée la poésie de la diversité."
https://www.facebook.com/Toancomusique/
https://www.instagram.com/toanco_/